OPEN AUTOMATION SOFTWARE CASE STUDIES
Open Automation Software is used in a wide variety of applications in a broad range of industries globally. With a range of 100 to 1,000,000 points per server Open Automation Software offers flexibility and is extremely scalable. By implementing multiple servers there is no limit on the amount of data Open Automation Software can handle.
COMPANIES USING OPEN AUTOMATION SOFTWARE
---
NREL SOLAR CELLS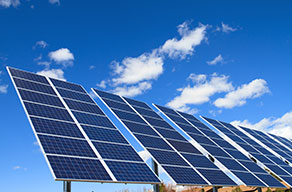 One of the big names in renewable energy technology is the National Renewable Energy Laboratory (NREL). They are the only federal laboratory dedicated to the research, development, commercialization and deployment of renewable energy and energy efficiency technologies in the United States. They've brought together some of the brightest minds to produce, amongst other developments, the most efficient solar cells in the world. At OAS we're proud to say it's our Open Automation Software the laboratory uses to create some of the most advanced solar cells in the world.
Click here for more information
---
AES WIND TURBINES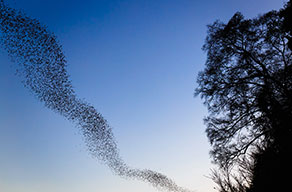 Wind turbines pose a significant risk to migrating bats. The bats are attracted to wind turbines as roosting locations and are frequently killed when they make contact with moving turbine blades. Wind turbine operator AES Wind Generation was keen to help reduce the impact of its turbines on bat populations. A flexible HMI solution was needed that could augment the existing SCADA setup and provide feedback and alarming capabilities. Open Automation Software was chosen to create the HMI interface, data logging, and alarming capabilities.
Click here for more information
---
GENERAL DYNAMICS
General Dynamics has implemented Open Automation Software on a computer system designed for use on all nuclear powered U.S. Navy submarines and aircraft carriers. Systems, utilizing Open Automation Software, are collecting high speed data from nuclear reactors and propulsion auxiliary system components. "Open Automation Software is the most comprehensive, easy-to-use, and flexible OAS toolkit for the .NET developer."
Philip Newman, General Dynamics Electric Boat
Click here for more information
---
KINETIC AUTOMATION
Kinetic Automation has released an application called reSCADA built on Open Automation Software. Taking full advantage of Open Automation Software programmatic interface, reSCADA has been developed as a stand-alone application with features that include HMI, Trend, Report, Alarm, Diary, Editor, Map, all with built in help files. reSCADAs HMI allows the end user to modify existing screens or create new custom HMI screens.
For 30 day evaluation visit www.kineticautomation.com/pc.html
---
DART OIL AND GAS LEVERAGES OPEN AUTOMATION SOFTWARE TECHNOLOGY WITH IPHONE
Dart Oil and Gas Engineers were looking for a solution where an operator could hit the button on the phone and receive data from the poll request. Not only would they receive the poll request, but they could trouble shoot problems in a matter of minutes all over their Smartphone. Individuals that do meter work for a living have been praising OAS's ability to pass data flawlessly for years! The ability to use Open Automation Software to integrate Smartphones as a new HMI only enhances that ability. Open Automation Software enables Engineers to work with the Big Picture rather than mess around with the mechanics of creating scripts. It empowers us to get the job done!
Dennis Brown, Dart Oil and Gas
Click here for more information
---
REMOTE PROCESS ALARMS
Remote Process Alarms has created a web portal application for process alarm monitoring and reporting powered by Open Automation Software. Watch*ITOPC – a web-based cloud for managing and distributing HVAC, environmental, plant floor, and manufacturing information. "By using the Open Automation Software components, we were able to concentrate on the business problems we were trying to solve and not worry about OAS issues as we developed WatchIT*OPC. Open Automation Software allowed for the rapid application development we were looking for our back office OAS needs……"
Jeff Steele, Remote Process Alarms LLC
Click here for more information
---
JBT AEROTECH
JBT AeroTech has used Open Automation Software to create an airport monitoring system called iOPS (Intelligent Operations Performance System) Suite that links maintenance management systems and aircraft avionics data to critical ground-based monitoring, diagnostic and tracking systems on gate equipment, baggage handling systems, facility systems and ground support equipment. JBT is very excited about what we have done with Open Automation Software
Stephen Tatton
Manager Business Systems & New Technology
Click here for more information
---
BLUE PILLAR
Blue Pillar has implemented Open Automation Software to create a comprehensive energy management system for hospitals called avise. Open Automation Software is a product that takes all of the work out of creating .Net applications that quickly address the business needs at hand. Instead of spending hours upon hours creating OAS level communications and worrying about functionality such as data logging, alarming, remote communication, and GUI component develop, this toolkit provides this functionality at our fingertips that allows us to very quickly get an enterprise-level application based on the .Net framework up and running very quickly. Scalability? Not a problem
Brad Witter CTO and Co-founder Blue Pillar Inc.
Click here for more information
---
MACK ENGINES
Mack engines are designed and manufactured at this 1.5 million-square-foot facility in Hagerstown, MD. The application displays information to the operator, and configures the torque tool for the specific parts. "I have been using Open Automation Software for about four years now and I cant tell you how nice it is to have the tools to build a quality HMI/SCADA system.
Paul Wheeler engineer for FEC Technologies
Click here for more information
---
SHIPPENSBURG WWTP
Shippensburg WWTP is a 3.0 MGD facility servicing the city of Shippensburg PA, and is the first plant of its kind in Pennsylvania to respond to tighter government regulations regarding the discharge levels of ammonia, phosphorous and nitrogen. "All in all, I have to say that my experience with Open Automation Software has been great."
Paul Wheeler engineer for FEC Technologies
Click here for more information
---
GEOMATION
Geomation manufactures electronic instrumentation products and systems for field monitoring and data acquisition applications. Applications for Geomation equipment range from dam safety, to landslide monitoring, tunnel & other civil construction monitoring, and environmental monitoring. Geomation had selected Open Automation Software from Open Automation Software for its client software package, offering extensive capabilities for data logging, trending, alarm monitoring, graphic HMIs, and multi-user network and web access.
Click here for more information
---
"Looking for an HMI SCADA application on steroids? Look no further than Open Automation Software from Open Automation Software. We were surprised to see just how many features were bundled in this HMI SCADA application. Open Automation Software is built on the latest technology and has all the necessities including a tool for operator interfaces, trends, alarms, web based interfaces, web based trend, web based alarms, database, report, recipe and Smart Device applications for your PDAs."
Naeem Ismat, Contributing Editor December 2007
---
"Open Automation Software is one of the first OAS Client products to pass both the Data Access 2.0x and 3.0 Self Certification test." Click here for 2007 DA 2.0 results. Click here for 2007 DA 3.0 results. "Open Automation Software contains many of the features like Service Oriented Architecture, queuing of data, and elimination of DCOM that our new OPC UA standard includes ."
Tom Burke, President of the OPC Foundation
OPC Foundation Certified for Compliance logo is a trademark of the OPC Foundation and may be used only by written permission of the OPC Foundation. Any unauthorized use of the Certified for Compliance logo is prohibited. OPC Foundation Certified for Compliance logo indicates that this product has been tested by an independent certification lab and certified to be compliant with the following OPC Specifications:
Data Access 2.05a
Data Access 3.0 Client
Additional information about compliance testing, logo program and a summary of test results can be found at www.opcfoundation.org for: OPC Systems.NET 6.01.0008.