Distributed Network Architecture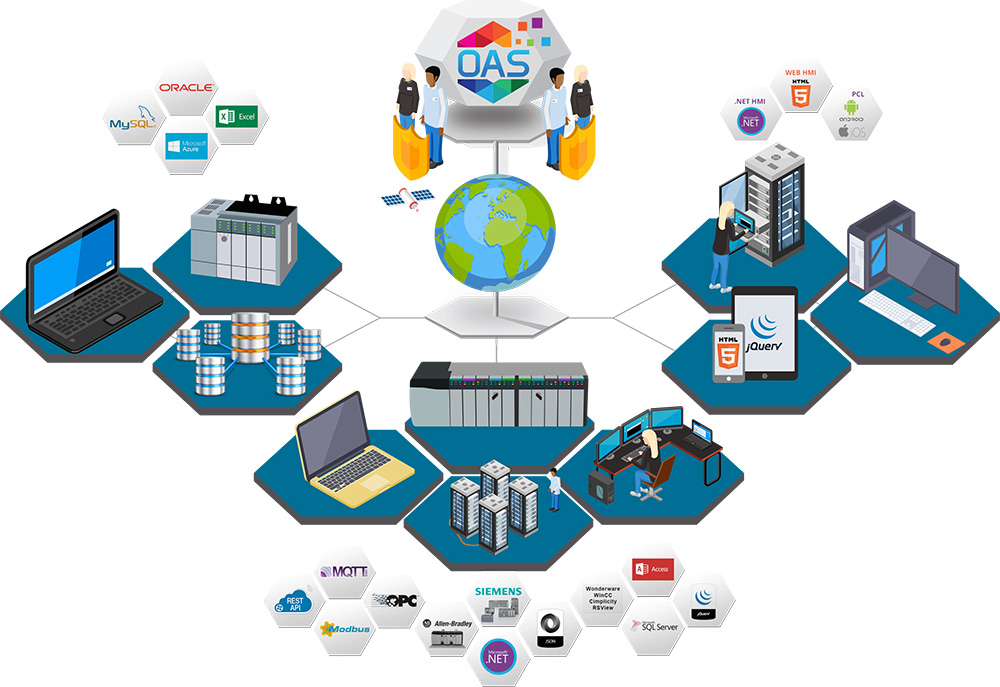 Open Automation Software creates industrial automation and operations software that moves your data from anywhere to anywhere, in open, non-proprietary formats!
Connect plant floor, business applications, devices and users to live data  – all much faster and more reliably than typical cloud networks.
OAS utilizes unique and efficient networking features to forward, redirect, and host live data at the data source to send and receive data through any corporate network securely, with our without the Internet.
Open Automation Software removes the boundaries between your users and your machines. With OAS your data is available in an open format making it available to other enterprise applications.
There is no data loss on network failure with store and forward and on premise processing.
OAS IoT DNA protocol is lightweight with compressed and encrypted packet, with full client and server confirmation of delivery of data.