Create a world-class IoT with
Open Automation Software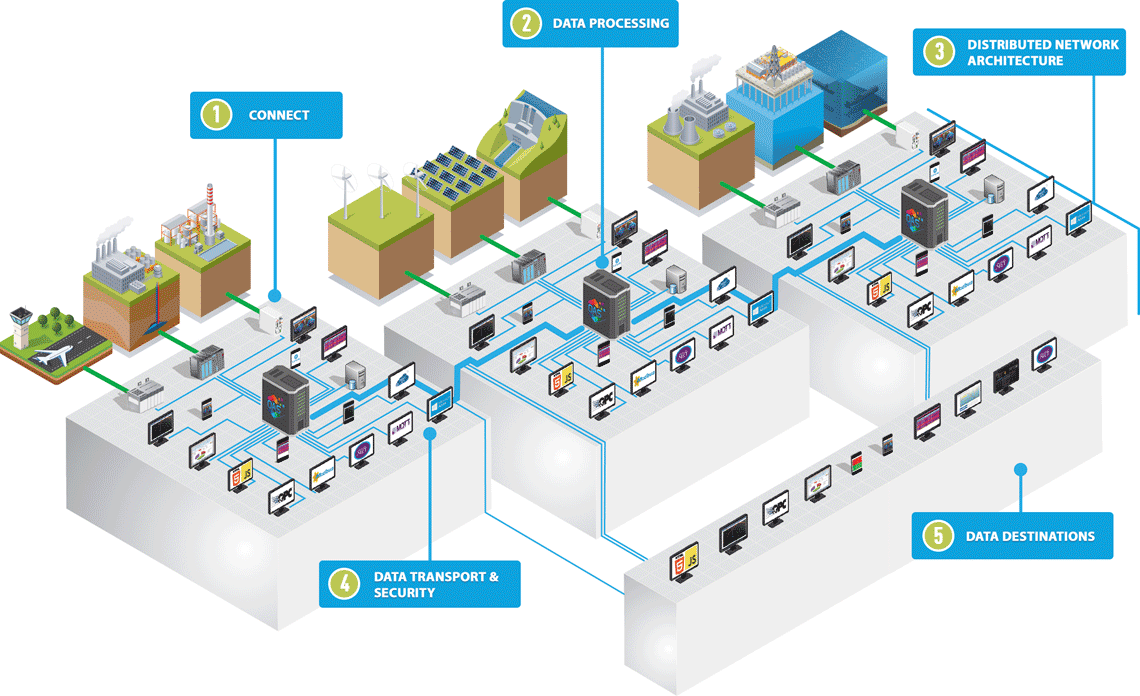 CONNECT
Connect to almost any industrial data source – controllers, frameworks, protocols and databases. Sources include:
Modbus
Allen Bradley
Siemens
OPTO
OPC
.NET
REST
Java Script
MQTT
Excel
SQL Server
Oracle
mySQL
Access
Azure IoT
Amazon Web Services
and more…

DATA PROCESSING
Data processing and logging occurs live at source with full store and forward, meaning there's no data loss on network failure. All data is rendered in an open format with resolution down to 100 nanoseconds.

BUILT ON DISTRIBUTED NETWORK ARCHITECTURE
With Live Data Cloud you can host live data with any Windows PC. Avoid risk of data loss on network failure that can occur with typical cloud architectures. Networking features let you forward, redirect, and host data at the data source.  Send and receive data through any corporate network securely, with or without the Internet.

DATA TRANSPORT & SECURITY
A lightweight protocol with compressed, securely encrypted data packets. Quality of data is assured with full client and server confirmation of delivery of data end to end. Create as many security profiles as needed.

DATA DESTINATIONS
Visualize, analyze and deploy data within your organization to your existing platform of choice.  Web, Windows, Smartphones, databases, and a variety of file formats. OAS provides developers and system integrators full programmatic access to data and configuration in an open format.